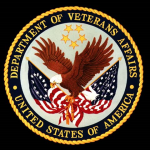 Salem VA Center employees, veterans and others concerned about low staffing levels at that location and at other Veterans Administrations health care centers will hold a rally on the sidewalks outside the Salem facility tomorrow starting at 9:30am. That's where Brad Looney works for the VA. He says Congress has been funding the "Choice" program that allows veterans to see private physicians, but that's left the VA with budget gaps and almost 50,000 positions unfilled nationwide.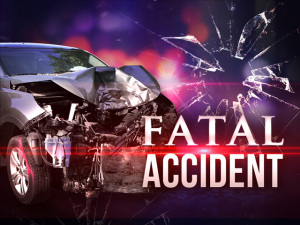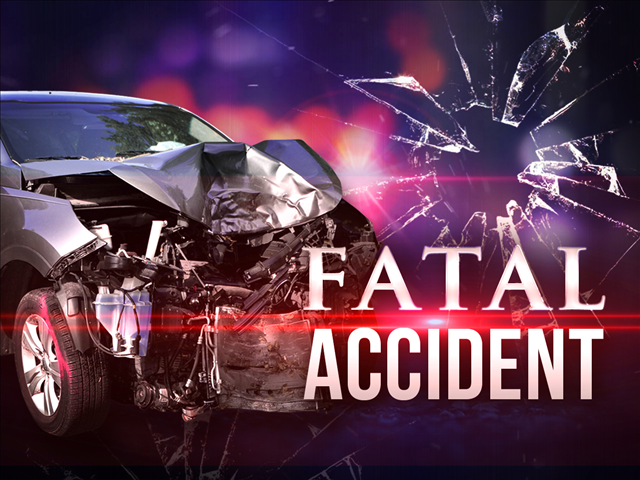 From State Police: At 12:40 p.m., Friday (Oct. 20), Virginia State Police responded to a two-vehicle crash in Giles County. The crash occurred in the westbound lanes of Route 460 near Clendennin Road. There are two confirmed fatalities and a third person has been transported to Giles Memorial Hospital. The crash remains under investigation at this time.
Governor McAuliffe plans to join Virginia Tech and Carilion Clinic leaders Tuesday in Roanoke. They'll officially announce the start of construction to expand biomedical research at the Riverside medical complex.  Local and state leaders say this expansion will create many high-paying jobs and greatly increase Virginia Tech's presence in the Roanoke Valley.
From Governor McAuliffe's Office: Gov. Terry McAuliffe will join Virginia Tech President Tim Sands and Carilion Clinic President and Chief Executive Officer Nancy Howell Agee Tuesday to officially announce the beginning of construction of a new facility to expand biomedical research on the Virginia Tech Carilion Health Sciences and Technology campus in Roanoke. Known as the Virginia Tech Carilion Biomedical Research Expansion, the 139,000-gross-square-foot building will add to the interdisciplinary research efforts of the Virginia Tech Carilion Research Institute and Carilion Clinic while serving as a model facility for experiential learning.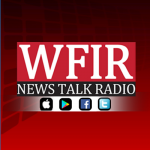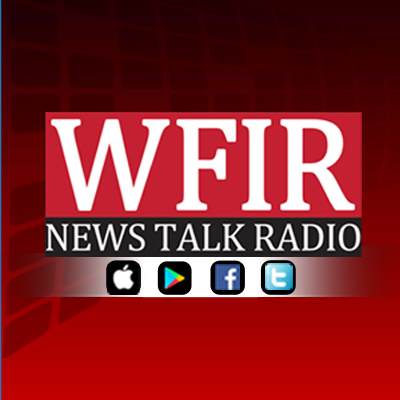 Come in your finest running gear – or as a favorite Halloween character. WFIR's Gene Marrano reports on the 7th annual Spooky Sprint 5K.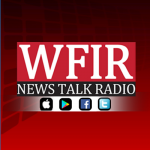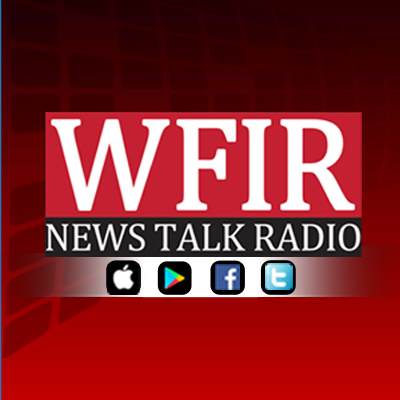 Blue Ridge Parkway officials say the coming weekend is typically the busiest one of the year. The third weekend in October is when fall colors are close to their best. Roanoke region tourism officials say that's one reason that this month is the busiest one of the year for the area's tourism economy. But Visit Virginia's Blue Ridge President Landon Howard says it goes far beyond parkway visitors:
10-20 Howard Bite-WEB
Howard spoke live this morning on WFIR. Here is the full conversation: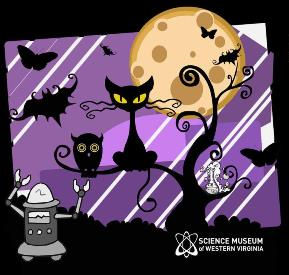 Kids too excited to wait for Halloween might enjoy the Science Spooktacular tomorrow afternoon at the Science Museum of Western Virginia. WFIR's Ian Price has details:
ASHEVILLE, N.C. (AP) – Drivers seeking fall-colored leaves should expect this weekend to be the busiest on a scenic road that runs through the Appalachian Mountains from North Carolina to Virginia. The Asheville Citizen-Times quotes Blue Ridge Parkway spokeswoman Caitlin Worth in a Thursday report as saying "traditionally the third week in October is the busiest." Staff are also reminding drivers to keep watching the road. Worth says distracted driving is the main cause of crashes especially during fall's pretty views and weather.There have been 24 accidents on the parkway this month while October 2016 had 51. The parkway's highest posted speed limit is 45 mph (70 kph). The parkway is the most visited unit of the National Park Service, with more than 15 million visitors last year and 2 million that October.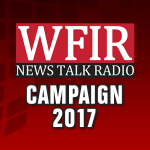 Virginia's two major political parties are involved in a wide-ranging election battle that goes beyond the statewide races. It's over the current large majority that Republicans hold in the House of Delegates. Democrats hope that in the current political climate, they can cut into that number this election year. WFIR's Evan Jones has more: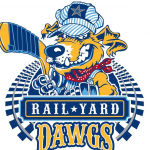 The Roanoke Rail Yard Dawgs are back on the ice for a second season at the Berglund Civic Center. WFIR's Gene Marrano spoke with team president Bob McGinn earlier this week:
In Franklin County, crews are already at work grading sites at the 551-acre Summit View Business Park just off US 220 between Boones Mill and Rocky Mount. Today they held a groundbreaking ceremony at what was the sprawling "Sink Farm".   It could take several decades to build out entirely, officials said today. The county has already invested about 23 million dollars in the business park – which will also include a number of recreational amenities. Michael Burnette is the economic development director for Franklin County: