Roanoke County Police say a juvenile has been charged with posting a threat on social media last night to harm the Northside High School campus. Police say the boy confessed to making the post, and faces charges that include threats to commit serious bodily harm to persons on school property. Because he is underage, there is no name released. There is no indication that anyone was ever in any actual danger.
From Roanoke County Police: April 28, 2017 – A juvenile has been charged following a threat posted late Thursday evening on social media to harm the Northside High School campus. Police investigated through the early morning hours Friday and were able to identify the person who posted the threat. He confessed to making the post and it was deleted. The juvenile has been charged with Threats of death or bodily injury to a person or member of his family; threats to commit serious bodily harm to persons on school property; penalty (Code of VA Section 18.2-60).

State officials say they battled 411 wildfires and protected more than 2,500 homes or structures during the Spring Wildfire Season that ends this weekend. WFIR's Ian Price has details: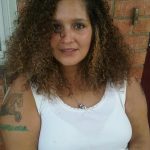 UPDATE – From Roanoke Police Department: On April 20th the Roanoke Police Department asked for the public's assistance in locating Edme Merle-Perez, age 38, of Roanoke. At this time in the investigation, detectives do not believe Merle-Perez left on her own accord and have still not been able to locate her. Detectives have conducted numerous interviews regarding her whereabouts and have executed several search warrants involving items belonging to Merle-Perez. The investigation is ongoing. Anyone with information is encouraged to call the RPD tip line at 540-344-8500. Callers can remain anonymous. Anonymous text messages can be sent to 274637. Please begin any text message with the keyword "RoanokePD:" to ensure that it's properly sent.
Norfolk Southern  reports its coal shipments rose significantly for the first three months of the year, and it expects the rise to continue through 2017. First quarter coal earnings rose 20% from the year before, driven largely, the railroad says, by increased demand in foreign countries. As WFIR's Evan Jones reports, Norfolk Southern expects the trend to continue through the year.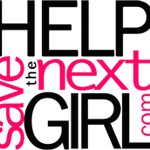 The first "Virginia Missing Persons Day" will be observed tomorrow in Roanoke – and a parent who knows all too well what that is about is taking part. More from WFIR's Gene Marrano:
RICHMOND, Va. (AP) – Virginia Gov. Terry McAuliffe says he's restored voting rights to more felons who have completed their sentences than any other governor. McAuliffe announced yesterday he's restored voting and other civil rights to 156,000 felons, surpassing a total set by former Florida Gov. Charlie Crist's administration.Last April McAuliffe issued an executive order restoring the voting rights of more than 200,000 felons at once. But the Virginia's Supreme Court struck down that order months later, ruling that governors cannot restore rights en masse but must handle them on a case-by-case basis.After the ruling, McAuliffe began restoring individual rights under a new process.The governor, a Democrat who is set to leave  office in January, has said he views his rights restoration efforts as one of his most important legacies.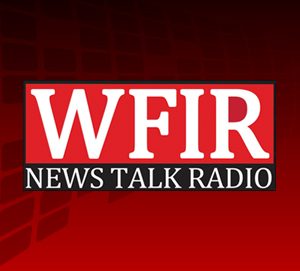 RICHMOND, Va. (AP) – A Republican candidate for lieutenant governor in Virginia wants a rival deposed in a bitter fight over an anonymous email alleging an adulterous relationship.The Richmond Times-Dispatch reports an attorney for state Sen. Bryce Reeves is asking a judge to allow state Sen. Jill Vogel and her husband be deposed by May 24. Reeves has previously said there is strong evidence the Vogels, or someone at their direction, sent an email to state Republicans alleging Reeves was having an affair with a campaign staffer.Vogel has denied any connection to the email and said in court filings that Reeves is trying to abuse the legal process.The lieutenant governor is a largely ceremonial position often used as a springboard to run for governor.The Republican primary is June 13.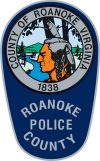 UPDATE from Roanoke County Police: Two additional charges have been placed against Evan Andrew Sarver. He is charged with Felony Hit & Run and DUI, Manslaughter.
PREVIOUSLY: Shortly after 1:00 a.m. Thursday, two people driving by called 9-1-1 after seeing a person lying on the northbound side of Williamson Road in the 8100 block. When Roanoke County Police and Fire and Rescue arrived, it was determined that the person was deceased. The apparent injuries indicated the person was struck by a vehicle. The suspect who was not at the scene at the time police arrived did return to the scene. Police questioned him and conducted field sobriety tests. He was placed under arrest for DUI, pending further charges.
The victim is 71-year old Walter Kenneth Ashley. The suspect is Evan Andrew Sarver, 22, of Roanoke County.

All lanes on Rt 657 in Roanoke County – Crowell Gap Road – have been closed for several hours now due to an "incident" according to VDOT – A county spokesperson says there's a joint investigation between Roanoke County police and the FBI underway – but could not provide any further details. Crowell Gap Road is often used as a shortcut between US 220 and State Route 116 – Jae Valley Road.

A new tenant will soon move in to the former Allstate building on Electric Road. Roanoke County officials say Metis Holdings has purchased the building for $4 million. Metis is described as a leading provider of insurance, risk management, claims, and other insurance services. The company plans to occupy just under half of the building and lease out the rest to one or two other tenants.
(Continue reading for the full Roanoke County news release.)