RICHMOND, Va. (AP) – The Atlantic Coast Pipeline intended to carry natural gas across West Virginia, Virginia and North Carolina would have some adverse environmental effects, including impacts on water resources, forest and other habitats, an assessment by federal regulators found. The Federal Energy Regulatory Commission, which oversees interstate natural gas pipelines, released its final environmental impact statement Friday for the proposed 600-mile (965-kilometer) pipeline, which has broad support from political and business leaders but is staunchly opposed by environmentalists and many affected landowners.The assessment found that if developers use proper construction and mitigation techniques, most of those environmental impacts could be reduced to "less-than-significant" levels. The release of the report sets the stage for a final decision from the commission on whether the project can proceed. The agency's commissioners will weigh the environmental impact statement as well whether the project meets a public need and whether its proposed gas rates are just and reasonable in making that decision, according to FERC spokeswoman Tamara Young-Allen.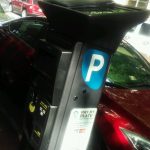 Representatives for Park Roanoke – the private firm that manages downtown parking spaces for the city – are demonstrating how the payment kiosks will work today before the start of Monday's pilot program. That's when 5 percent of the city's street parking stock will be metered for 90 days. Wyatt Poats in the general manager for Park Roanoke. The first hour in the metered spots will be free. Poats says downtown merchants are hoping it frees up more parking spaces in front of their stores.

Do you think Virginia is a fun place to live? Because a ranking of the most fun states in America has the commonwealth behind a large majority of the nation. WFIR's Ian Price has more:
LewisGale Medical Center neurosurgeon Dr. Claudia Martin says she wondered if Senator John McCain had some sort of medical issue during his confused questioning last month of former F.B.I. Director James Comey. McCain has now undergone surgery for a brain tumor that frequently affects speaking and thinking. Dr. Martin spoke with WFIR's Evan Jones: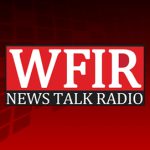 A first-time event featuring wheelchair basketball players tomorrow hopes to raise awareness – and funds – for a local team that wants to play competitive ball. More from WFIR's Gene Marrano:

A Goodview man accused of fatally shooting a dog this week has been charged with reckless handling of a firearm. According to the Bedford Sheriff's Office, Fred Dooley called authorities on Wednesday and said a neighbor's dog bit his grandson and he was requesting an ambulance. Dooley told authorities that after the dog bite, he went inside to grab a shotgun, found the dog and shot it twice.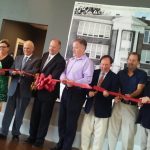 A former century-old elementary school in Vinton is now the Roland E Cook Lofts – 21 upscale apartments, some with loft spaces and 14-foot high windows. After the ribbon cutting this morning the first few tenants will move in today. Jason Peters is the Vinton District supervisor in Roanoke County. Peters says redevelopment at the old William Byrd High School that starts next month will add another 75 to 100 apartments to the housing stock in Vinton.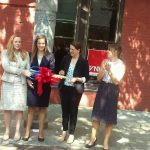 People who do not qualify for free legal advice – but can't afford a high-priced attorney either – now have another option in Roanoke. Devon Rood Slovensky has opened the Virginia Non-Profit Law Center on Church Avenue.The Law Center focuses on family legal issues. Slovensky and associates started accepting clients in April – but they cut the ribbon this morning.

UPDATE: Apco's web site says all power has been restored.
Previously: Appalachian Power reports more than 4,500 Roanoke City and County customers are currently without power, the result of four different outages. Apco officials say construction at the Mason Creek substation is responsible. The biggest service disruptions are in northwest Roanoke, where police report traffic lights out along the Orange-Melrose Avenue corridor, and the Hanging Rock-Mason's Cove area of the county.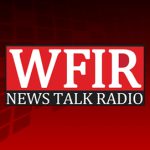 The recently-installed executive director for Boys and Girls Club of Southwest Virginia says the Roanoke-based non-profit is thinking about future growth. WFIR's Gene Marrano has the story:
7-20 Boys and Girls Wrap#2-WEB
Click below to hear the complete in-studio conversation with Michelle Dykstra: