A ceremonial ribbon-cutting tomorrow for an upgraded traffic configuration that should make life easier for many. WFIR's Gene Marrano has the story:
Researchers from Virginia Tech are learning more about why olive products can help prevent type 2 diabetes. WFIR's Ian Price has more:
09-19 Olives-Diabetes WEB-WRAP

RICHMOND, Va. (AP) _ Virginia's Department of Motor Vehicles is facing an estimated operating shortfall of more than $16 million. The Richmond Times-Dispatch reported Monday that Virginians could see an increase in fees as a result.  DMV Commissioner Richard Holcomb told the House Appropriations Committee that one solution is to raise prices on vehicle titles, registration and driver's licenses. Another idea is to allow the DMV to keep more of the money it collects for the departments of transportation and health. Holcomb also told the commission that the DMV lacks sufficient funds to operate even though it collects billions of dollars for the state. The DMV is a high-profile customer-service agency with wide-ranging responsibilities. They include the impending implementation of the federal Real ID law for enhanced security of driver's licenses and other identification.
Authorities are looking into several burglaries that occurred in Northwest Roanoke. Police were sent to the Quick Mart on the 5-thousand block of Melrose Avenue Sunday morning, after someone reportedly threw a rock through the glass door to gain entry and take cash from the register. Police say they were later dispatched to Star Auto Sales on Peters Creek Road. According to a news release, it had appeared a suspect had gained access to the business on Sunday around noon by kicking in a door. The owner reported money and other items were taken. Authorties say they were dispatched within the hour to Star Auto Sales on Peters Creek Road. It  allegedly appeared a suspect had gained access to the business on Sunday around noon by kicking in a door. The owner reported money and other items were taken.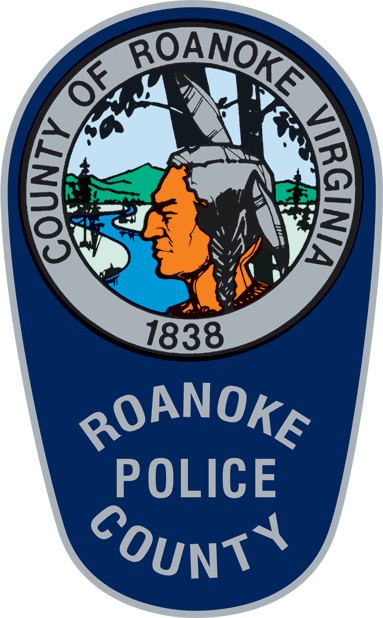 News Release from Roanoke County 9/19/2017: At 6:50 p.m. Monday, a call was received in the 9-1-1 Center in reference to a domestic incident with a weapon in the 5200 block of Quail Hollow Circle. It was alleged that a male had threatened family members, damaged several vehicles, threatened a neighbor with a knife, and retreated inside the residence where he was living.
The male has now been identified as Derek Besase, 30, of Roanoke County.

Saturday is a big day for one local band that has gotten national notice. WFIR's Gene Marrano has more on the latest from "My Radio":

Goodwill Industries of the Valleys is providing a health care training program later this week. WFIR's Bob Clark has more on this story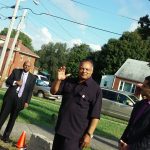 Its all about registering and then getting out to vote. That's the message Jesse Jackson brought to the valley today, with stops at High Street Baptist Church this morning and a noon-time town hall at Roanoke College.  Before speaking at High Street Baptist, Reverend Jackson called it "massive voter registration drive" taking place in time to make an impact on the statewide and delegate races on November 7th.
Roanoke's new city manager says to whatever degree Roanoke may have a downtown parking problem, it is in some ways a good problem for any city. Bob Cowell says managing any parking issues is a much better problem than figuring out how to get people to come downtown. More from WFIR's Evan Jones.
Cowell is beginning his third week on the job, an he joined us live this morning on the Roanoke Valley's Morning News. While acknowledging that he still has much to learn, he did offer signs of how he perceives Roanoke at the moment and the challenges facing the community. Here is the full conversation:
Some Republican members of Congress are floating another health care reform idea: block grants to states. But Roanoke's State Senator calls "a terrible idea", as WFIR's Gene Marrano reports.