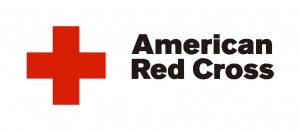 Those who would like to help people affected by disasters like flooding and countless other crises can make a donation to Red Cross Disaster Relief. People can donate by visiting redcross.org, calling 1-800-RED CROSS or texting the word REDCROSS to 90999 to make a $10 donation. These donations enable the Red Cross to prepare for, respond to and help people recover from disasters big and small.
Click Here to visit RedCross.org and donate to West Virginia Flood Victims.

No Shame Theatre kicks off tonight at Hollins University. WFIR's Starr Anderson has more details on the experiential performance lab.
From The Virginia Department of Transportation: STAUNTON – (5 a.m.) More than a dozen roads are closed Friday morning in the Alleghany County area due to flooding. There are also reports of downed trees and utility lines, and motorists are advised to travel with extreme caution.
Both directions of Route 60 (Midland Trail) in Alleghany County are closed because of downed utility lines and roadway washout. The affected portion is between Interstate 64 exit 10 and the western city limits of Covington.
An earlier lane closure on I-64 westbound at mile marker seven has been cleared.
The Virginia Department of Transportation cautions that flooded roads are hazardous as long as they are covered by water and motorists should heed the barricades and "Road Closed" signs.
Continue reading to find out how to stay up to date on the latest road conditions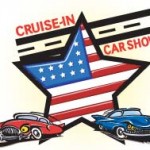 Star City Motor Madness returns this weekend  raising money for a local museum. WFIR'S Clark Palmer has more details.

The Town of Vinton is attempting to define corridors forecasted for higher-density growth. On Tuesday residents can learn more about "Urban Development Areas" as WFIR's Gene Marrano reports:
RICHMOND, Va. (AP) _ Virginia's governor has declared a state of emergency in Alleghany County and Covington after severe weather and flooding.
Gov. Terry McAuliffe tweeted Thursday night that a state of emergency has been declared, allowing state agencies to bypass some time-consuming procedures to quickly help local governments.
The Virginia Department of Transportation warns that more than a dozen Alleghany County roads are closed Friday morning due to flooding and there are reports of downed trees and utility lines. Dominion Power reports about 1,700 customers without power statewide.
The National Weather Service reports that about 4.75 inches of rain were measured in the Eagle Rock area of Botetourt County in the 24 hours ending at 6 a.m. Friday. About 4 inches was reported in the Dunlap Creek area near Covington in Alleghany County.

ROANOKE, Va. (AP) – Powerful thunderstorms have caused flooding and fires in some parts of western Virginia. The Roanoke Times reports that several roads were shut down in the Alleghany Highlands and Roanoke Valley due to flooding Thursday after storms moved through the area.
The storms also brought down trees and left some customers without power. Lightning strikes also caused a few homes to catch on fire.
The thunderstorms also battered West Virginia, where Gov. Earl Ray Tomblin declared a state of emergency Thursday for 44 counties.

From Virginia State Police: TROUTVILLE, Va. – Virginia State Police Trooper M. Sinnott is investigating a two vehicle crash which occurred on June 22, 2016 at 5:50 pm on Route 11 just south of Bryant Road in Botetourt County.
A 2002 Dodge Ram Pick-up was traveling north on Route 11 when it crossed the center line and struck a 2002 Chevrolet Cavalier.
The Dodge Ram was driven by Russell Wayne Dulaney, 76, of Roanoke VA.  Mr. Dulaney was wearing his seatbelt and believed to have had a medical emergency prior to the crash and died at the scene.
The 2002 Chevrolet was driven by Barbara T. Shires, 55, of Roanoke, VA.  Ms. Shires was wearing her seatbelt and was transported to Roanoke Memorial Hospital for injuries sustained in the crash.  The passenger, Cory W. Shires, 36, Roanoke, was wearing his seatbelt and was not injured.
The crash remains under investigation.

Roanoke County Fire & Rescue officials say crews were dispatched to the 3000 block of Loch Haven Drive Thursday for a reported house fire just after 6 p.m.
Firefighters reported heavy smoke coming from three sides of the home.  Career and volunteer crews from the Hollins, Masons Cove, Catawba and Fort Lewis stations first worked on extinguishing the flames by going inside the two-story home with fire hoses.
Once the roof collapsed, all crews were pulled out of the house and they began extinguishing the flames from outside the house.  One crew was using a ladder truck to attack the flames from above the house, but all firefighters were instructed to come off of the ladder after the National Weather Service in Blacksburg indicated a storm surge was moving towards the Loch Haven Road area with lightening. No word yet on the extent of the damage.
Two adult males live in the home and both are safe.  One cat is missing at this time.

A Roanoke City development continues to expand thanks to a new business set to open today. WFIR's Clark Palmer has more details.