RICHMOND, Va. (AP) _ Virginia State Police have concluded their review of an arrest that injured a University of Virginia student and prompted allegations of racism. State police spokeswoman Corrine Geller said Thursday that the report was submitted to the state secretary of public safety's office. She said she could not disclose the report's findings. Gov. Terry McAuliffe ordered the review after Virginia Alcoholic Beverage Control agents arrested Martese Johnson outside a Charlottesville pub in March. Photos and video of the bloodied 20-year-old were circulated widely on social media. Johnson, who is black, could be heard on the recordings calling the officers racist. Last month, a prosecutor said a separate criminal investigation found no evidence that the incident was malicious or racially motivated. The officers weren't charged. The charges against Johnson were dismissed.

RICHMOND, Va. (AP) _ The Republican Party of Virginia is calling for an audit of Democratic Gov. Terry McAuliffe's political action committee. Republican officials said Thursday that an outside agency should review donations to the governor's PAC to verify that there are no foreign donors. The call for an audit comes a day after The Associated Press reported that McAuliffe was returning a $25,000 donation from a company with links to Angola's state-owned oil company because the company wouldn't certify that the donation was legally made. Foreign donors cannot give to campaign accounts in the U.S.  A McAuliffe political aide said the PAC properly vets its donors and mocked the Republican Party's "anemic fundraising."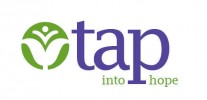 Total Action for Progress will hold a back to school event this Saturday. The event will offer free school supplies and an opportunity to talk about domestic violence. WFIR's Bob Clark has the story.
Hunting Hills Country Club in Southwest Roanoke County will soon be "serving" for a new world record … WFIR's Gene Marrano has more on a unique tennis tournament:

Giving up the keys by the elderly can lead to increased health risks. The story from WFIR"s Bob Clark:

Creating a more diverse pool of physicians is the goal for the Virginia Tech-Carilion School of Medicine – and a new "pipeline" program can help make that a reality … more from WFIR's Gene Marrano:

ROANOKE, Va. (AP) _ Floyd County school officials say a 13-year-old basketball player died after collapsing on court. School officials say in a statement released to media outlets that attempts to revive 13-year-old Leah Goff were unsuccessful. Goff was playing with the Roanoke Spectrum, a traveling recreation team, in Roanoke when she collapsed Tuesday night. Goff was a rising eighth-grader at Floyd County High School. Counselors are available at the high school on Wednesday and Thursday to assist students.
BLACKSBURG, Va. (AP) _ For the first time, a subset of Virginia Tech fans will be able to buy a beer while watching a football game at Lane Stadium. Multiple media outlets report that the university plans to introduce beer and wine sales in the indoor club seats this season. University athletics spokesman Pete Moris confirmed Wednesday that the alcohol would only be available in the club seats, meaning an estimated 2 percent of ticketholders will have the opportunity to purchase alcohol. The decision follows an emerging nationwide trend as college athletic departments look to generate more revenue to cover the rising cost of doing business, including cost-of-attendance stipends for players. Club seat tickets cost $2,350 each, which includes a $500 scholarship donation, a $1,500 capital improvement gift and the $350 season ticket.
ANNAPOLIS, Md. (AP) _ Authorities are continuing to collect evidence in the case of two sisters who disappeared more than 40 years ago from a shopping mall in Maryland. Capt. Darren Francke of Montgomery County police said Wednesday that a search warrant was served at an Anne Arundel County home where a woman named Amy Welch lives. She is the granddaughter of Richard Welch, who has been named as a person of interest in the investigation into the murder of 12-year-old Sheila Lyon and her sister, 10-year-old Katherine, in 1975. The items were seized Tuesday. Francke says police can't provide additional details on the warrant at this time. Earlier this month, police charged Lloyd Welch Jr., an imprisoned sex offender, with two counts of murder in the case. He is Richard Welch's nephew.

RICHMOND, Va. (AP) _ Court documents show that three University of Virginia graduates and members of a fraternity profiled in a debunked account of a gang rape in a retracted Rolling Stone magazine story are suing the publication and the article's author. The three graduates filed suit Wednesday in U.S. District Court in New York. They are also suing Rolling Stone's publisher, Wenner Media. A lawyer for the men said they suffered "vicious and hurtful attacks" because of the inaccuracies in the November 2014 article, which was written by journalist Sabrina Rubin Erdely. A top U.Va. official dealing with sexual assaults at the Charlottesville school is also suing the school. Rolling Stone and the author couldn't immediately be reached for comment Wednesday.