Jim Webb … for president? The former one-term U.S. Senator announced on-line today that he is launching an exploratory committee. More from WFIR's Gene Marrano:
Some of her fellow comedians call Kathleen Madigan "the funniest woman on the planet"–and she's coming to Roanoke this weekend. Madigan has appeared on numerous national TV shows, has her own special running now on Netflix and was just nominated for a 2014 American Comedy Award for "Best Concert Comic." She remains the only comedian in the history of NBC's "Last Comic Standing" to go unchallenged by any other comedian. Madigan appears Sunday at 7:30 p.m. at the Jefferson Center. Hear an extended interview:

The Kirk Avenue Music Hall is no more … in its place "CoLab on Kirk" opens today. The Kirk Colab, which is set up like a lounge with chairs and tables, is only open to members of the Grandin CoLab. More from WFIR's Gene Marrano:
Congressman Bob Goodlatte is likely to take on an increasing national role at the forefront of the immigration debate, now that President Obama plans to announce executive action tonight expected to shield millions of illegal immigrants from deportation. Goodlatte chairs the House Judiciary Committee, which oversees immigration laws. WFIR's Evan Jones has the story.

RICHMOND, Va. (AP) _ Federal prosecutors in Virginia collected more than $27.8 million in criminal and civil fines and penalties in the last fiscal year. The numbers were reported Wednesday by the U.S. attorney's offices in the eastern and western districts of the state. U.S. Attorney Dana Boente (BEN'-tay) said the eastern district collected more than $23.6 million, including more than $15.4 million in criminal actions. In the western district, U.S. Attorney Timothy J. Heaphy said more than $4.2 million was collected. About three-fourths of that came in criminal cases.U.S. Attorney General Eric Holder aid the Justice Department collected $24.7 billion nationally in the 2014 fiscal year that ended Sept. 30.

RICHMOND, Va. (AP) _ State lawmakers are expressing concerns that proposed federal regulations to cut carbon emissions will hurt Virginia's economic competiveness. The Senate and House held a joint committee meeting Wednesday to hear from state officials, energy companies and environmentalists on the U.S. Environmental Protection Agency's Clean Power Plan. Lawmakers said it was unfair the targets set by the EPA do not give greater weight to Virginia's robust nuclear energy production, which do not produce carbon dioxide emissions. They said the current target rate of carbon emission by energy production set by the EPA for Virginia is unfair in light of the higher target rates for neighboring states. Democratic Gov. Terry McAuliffe expressed similar concerns last week, though he said supports the EPA plan's goals of lower emissions.

RICHMOND, Va. (AP) _ Several groups, businesses and state leaders are kicking off efforts to prevent drunken driving this holiday season. Mothers Against Drunk Driving, Nationwide Insurance and AAA Mid-Atlantic will be joined Thursday by Attorney General Mark Herring and Virginia State Police Superintendent Col. Steven Flaherty to discuss the issue. According to the National Highway Traffic Safety Administration, more than 1,0 people were killed in drunken driving crashes nationwide between Thanksgiving and New Year's Eve in 2012 _ the most recent year for national data. New Year's Day is the deadliest day of the year for drunken driving on roadways. A total of 140 people were killed by drunken driving crashes during the holiday that year. Officials remind Virginians to have a designated driver if they're planning to drink during the holiday season.
RICHMOND, Va. (AP) _ The Virginia Department of Transportation is lifting lane closures during the Thanksgiving holiday period. VDOT will end the closures on most interstates and other roads starting from noon Wednesday through noon Monday. The idea is to keep the highways obstruction free during the busy holiday travel period. VDOT also advises that based on past traffic data, the heaviest periods of congestion on most roads occur after noon on Wednesday and after noon on both weekend days. Officials are encouraging Virginians to plan for a safe trip by avoiding distractions, wearing your seat belt, obeying the speed limit and being courteous to other travelers.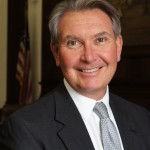 Thomas Gates – call him Tom – takes over as Roanoke County administrator at the end of December. He has been Deputy City Manager in Alexandria. Gates is a former journalism student at Maryland who turned to government and politics as a major.  He was announced as the choice for County Administrator yesterday – after the Board voted to hire him on Tuesday … and he spent a few minutes on the phone with WFIR's Gene Marrano:
Thomas C. Gates, a deputy city manager and Chief of Staff for the City of Alexandria, VA, as been named as Roanoke County's new County Administrator.  Board of Supervisors chairman Joe McNamara made the announcement a short time ago: