The latest Christopher Newport University survey has good news in Virginia for Hillary Clinton – but negative numbers as well for both major party presidential candidates. More from WFIR's Gene Marrano:

Much like it did with downtown, the City of Salem is holding a public visioning process to discuss the future of Thompson Memorial Drive. WFIR's Starr Anderson has the details.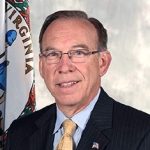 Speaking with Joey Self and Gene Marrano on the Roanoke Valley's Morning News today WFIR political analyst Dr. Bob Denton (Virginia Tech communications department) weighed in on what's at stake when Democrat Hillary Clinton and Republican Donald Trump meet to debate tonight. WFIR will carry that debate live at 9-pm. Here is that interview:

From the Franklin County Sheriff's Office: The suspect who allegedly robbed the American National Bank at Westlake Towne Center on Aug. 23 has been arrested in Glynn County, Ga., where he is charged with attempted robbery and attempted carjacking at knifepoint.
Zachary Ray Miller, 27, of Newark, Del., was arrested with two other white males near Savannah, Ga., on Aug. 26, according to Franklin County Sheriff Bill Overton.
Investigator Tim Taylor traveled to Georgia last week to gather evidence, including fingerprints and DNA, to compare with evidence collected at the bank after the Westlake robbery and on an orange collared shirt found discarded in a dumpster behind Kroger, Overton said. Investigators have determined that the suspect had been shopping at the Westlake Kroger just before the robbery, where he was captured on video, Overton added.

From Christopher Newport University: NEWPORT NEWS, Va. – With the candidates and voters poised for the first presidential debate tonight, Democrat Hillary Clinton leads Republican Donald Trump in Virginia, according to a new survey of likely voters by the Wason Center for Public Policy at Christopher Newport University. But Libertarian nominee Gary Johnson is winning support, especially among Millennial voters.
In a head-to-head contest, voters prefer Clinton, 48-38 percent. But among all five candidates who will be on the Nov. 8 ballot, the tally is Clinton 39, Trump 33 and Johnson 15. Green Party nominee Jill Stein and independent Evan McMullin each take 3 percent. The margin of error is +/-3.9 percent.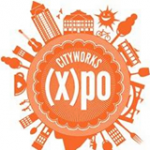 The 6th annual City Works (x)Po next week is still about "big ideas" that make cities more livable – but it has a new home this year as WFIR's Gene Marrano reports:
The much-anticipated first of three presidential debates is set for tonight. Many analysts say its outcome could impact the rest of the campaign, one in which polls suggest Hillary Clinton and Donald Trump are having trouble swaying younger voters. WFIR's Evan Jones samples the campaign mood from one area campus.
WFIR will carry the debate live at 9:00 pm.
The Botetourt Kiwanis Club is bringing a magician with thousands of Las Vegas performances for a fund-raiser this Saturday at Lord Botetourt High School. Club member Ed Lynch has seen one of Garry Carson's performances:

Lynch says Garry Carson is donating Saturday's performance, so all the proceeds will benefit the Lord Botetourt High School Key Club and the service projects its members perform. Tickets are available from any Kiwanis or Key Club member or at Digital Image Printing near the high school.
Click here for Garry Carson's web site.

From Virginia State Police: FLOYD, Va. – A Floyd County Sheriff's Investigator has been released from the hospital Sunday after being shot by a Floyd County resident during a domestic incident Saturday evening (Sept. 24).  Investigator R. Stanley was being treated for serious, but non-life threatening injuries, at Roanoke Memorial Hospital.
At approximately 8:30 p.m., Saturday, the Floyd County Sheriff's Office responded to a 911 call for a domestic disturbance in the 2500 block of Ridgeview Road in Floyd County.
When deputies arrived at the residence, they encountered David J. Annarelli, 41, of Floyd County, armed with a shotgun and standing on the rear porch of the residence. As the deputies made repeated demands for Annarelli to drop the shotgun, Investigator Stanley arrived at the scene. Annarelli aimed at the sheriff's investigator and shot at him multiple times. Investigator Stanley returned fire.