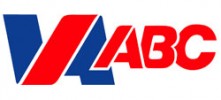 Among today's Black Friday deals .. the state's A-B-C stores are offering some special discounts for shoppers. WFIR's Velvet Hall has details…
ABC website to register for a gift card: https://www.abc.virginia.gov/

You can show your support for local business tomorrow during the sixth annual Small Business Saturday. WFIR's Starr Anderson has more details:

Franklin County is making an investment in its future to the tune of 7 million dollars – buying land for a new industrial park as WFIR's Gene Marrano reports:

If you're looking to track down some of the best bargains on this Black Friday, the personal finance website "Wallet Hub" says some stores — and some categories — offer much better deals than others. More from WFIR's Evan Jones.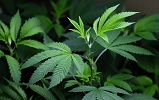 RICHMOND, Va. (AP) _ A new study shows a sharp rise over the last decade in the number of arrests for possession of marijuana in Virginia. The report issued by the pro-legalization Drug Policy Alliance shows that marijuana possession arrests in Virginia rose from 13,032 in 2003 to 22,948 in 2014, an increase of 76 percent. Over that same period, possession arrests declined 6.5 percent nationwide. The report shows that possession arrests of black people in Virginia increased 106 percent between 2003 and 2013. Black Virginians accounted for 47 percent of arrests in 2013 even though they make up 20 percent of the state's population. Claire Gastanaga, executive director of the American Civil Liberties Union of Virginia, tells the Washington Post that misdemeanor pot arrests "needlessly ensnare people in the criminal justice system."

About 13,000 runners and walkers participated Thanksgiving morning in the 10th Annual Drumstick Dash. WFIR's Starr Anderson has more details:

Update: Roanoke City fire investigators say the use of a propane heater indoors started last night's fatal blaze.
Previously: One person died last night in a Roanoke house fire. It was reported around 8:50pm in the 1100 block of Stewart Avenue SE. Roanoke Fire-EMS says two other people were injured and three adults and three children are displaced. They are being assisted by the American Red Cross.   The identity of the victim has not been released.

No Norfolk Southern toy drive? No problem says the Roanoke Rescue Mission – WFIR's Gene Marrano has more on who filled that void:

As 2015 winds down the current chairman for the Roanoke County Board of Supervisors has issued a challenge concerning economic development. More from WFIR's Gene Marrano:

If you plan on deep-frying your Thanksgiving turkey today, fire officials ask you to follow some basic safety rules — or risk injury to yourself or damage to your home. More from WFIR's Evan Jones.