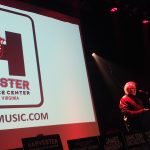 The Harvester Performance Center in Rocky Mount announced its 2017 lineup today, which includes headliners like Emmylou Harris, Kris Kristofferson, Barenaked Ladies and Charlie Daniels. The town of Rocky Mount owns the Harvester; CEO Matt Hankins says the 3-year-old venue expects to turn a small profit. Hankins is also the assistant town manager for Rocky Mount. He says good word-of-mouth from artists that have played at the Harvester has resulted in numerous referrals.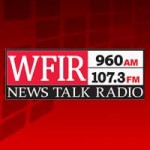 For the 14th year Roanoke area firefighters and law enforcement officers will mix it up on the ice on Saturday during the "Guns and Hoses" hockey game. More from WFIR's Gene Marrano:
A march in Washington D.C. – set for the day after Donald Trump's Presidential Inauguration – intends to show a united front against rhetoric that organizers say insulted, demonized, and threatened women. WFIR's Ian Price has reaction with a local professor:
Roanoke Mayor Sherman Lea went to Washington Wednesday, asking mayors from hundreds of other cities to support collection of sales taxes from on-line purchases. Lea says the reception at the U.S. Conference of Mayors was broadly positive and bi-partisan. More from WFIR's Evan Jones.
Its all about having a clear message that resonates with voters – a former Republican National Committee chairman weighs in on President-elect Trump. More from WFIR's Gene Marrano
Click below to hear much more from Ed Gillespie:

RICHMOND, Va. (AP) – Three of four Democratic congressmen from Virginia say they'll skip tomorrow's presidential inauguration.They are U.S. Reps Don Beyer, Gerry Connolly and Donald McEachin. The Virginian-Pilot reports that Congressman Bobby Scott will attend Donald Trump's swearing in.Separate statements from Beyer, Connolly and McEachin cite various reasons for their absences. But common themes include claims that Trump has been divisive and that Russia had an alleged role in helping him win.Connolly said Trump "poured salt" into the wounds of a divided country and helped resurrect white supremacy.Beyer blasted the president-elect for a "profound disrespect for women" and mimicking people with disabilities. McEachin said he's "never seen a campaign that was based so much on hatred." He said Trump has failed to bring the country together post-election.

JARRATT, Va. (AP) – Virginia has executed a man convicted of killing two young girls and their parents during a New Year's Day home invasion more than 11 years ago.Authorities say 39-year-old Ricky Gray was pronounced dead at 9:42 p.m. yesterday following a lethal injection at the Greensville Correctional Center in Jarratt, Virginia. Asked if he had any last words, he responded, "Nope."Gray was sentenced to death for the slayings of 9-year-old Stella Harvey and her 4-year-old sister Ruby. Gray also was convicted of killing their parents, Bryan and Kathryn Harvey. The family was attacked when their front door was open as they prepared to hold a holiday party.All were found in their burning home in Richmond, bound, beaten, stabbed and with their throats cut.
From Roanoke City Police: On January 17, 2017 at 6:15 p.m., Roanoke Police responded to a home in the 2300 block of Staunton Avenue NW for a person who had been shot. The victim was identified as Michael Lee Nance, age 28, of Roanoke. Nance sustained a gunshot wound to the abdomen. The first officer on scene began rendering first aid to Nance until paramedics arrived. Nance was speaking with officers at the scene. Roanoke Fire EMS transported Nance to Carilion Roanoke Memorial where he died at 7:37 p.m. Officers determined the shooting took place in the 1800 block of Staunton Avenue. Evidence recovered indicates that Nance had been in his vehicle when he was shot. Drug activity was involved in the shooting. After further investigation, officers arrested Michael Antonio David Jr., age 19, at his residence in the 4000 block of Wyoming Avenue NW at 7:45 a.m. At this point David Jr. has been charged with second degree murder. He was taken to the Roanoke City Jail. Detectives have also obtained a second degree murder warrant for Markeith O'Shea Bryson Jr., age 19, of Roanoke. He has not been served with the warrant at this time. Anyone with information on his immediate whereabouts should call 911. Anyone with information that may help find him please call 540-344-8500. Callers can remain anonymous.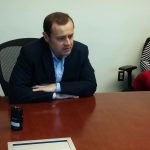 He's playing catch-up with presumed front-runner Lt. Governor Ralph Northam for the Democratic nomination for Governor – and today Tom Periello was in Roanoke as WFIR's Gene Marrano reports:
Tim Kaine – a member of the Senate Health, Education, Labor and Pensions Committee – participated in a hearing yesterday on the nomination of Betsy DeVos to serve as Secretary of Education. As WFIR's Ian Price reports: