Update 8:50 a.m.
News Release from the Virginia Department of Transportation:
TRAFFIC ALERT:  EMERGENCY ASPHALT REPAIRS WILL KEEP NORTHBOUND I-81 LANES NEAR MILE MARKER 167 CLOSED
The right shoulder is open to traffic
At approximately 5 a.m. this morning, a traffic accident involving a vehicle fire occurred on northbound Interstate 81 near mile marker 167 in Botetourt County. As a result of the fire, the asphalt in the area was heavily damaged and will need to be repaired before the lanes can reopen to traffic.
VDOT staff is on scene assessing the damage and crews have been rerouted to the area to begin repairs immediately. Crews estimate they will have the right lane open to traffic at noon today and will then move on to the left lane.  It is unknown at this time when the left lane will be completed. These timeframes are estimates and could be impacted by weather or unforeseen circumstances once the crews arrive on scene for the repairs.
At this time the right shoulder is open to traffic. Drivers should expect delays in the area and avoid this section of I-81 if possible until the repairs are completed.
For the latest information on this incident visit www.511Virginia.org.
Update 8:44 a.m.
Traffic is now moving again on Interstate 81 South at mile marker 119.8 in Montgomery County. The right shoulder is blocked.
The fourth in the Parks and Arts series is happening this weekend at Roanoke's newest park. WFIR's Kelsea Pieters has the details:
Click HERE for details from the City of Roanoke website.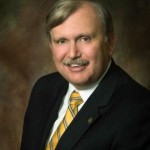 Roanoke County is searching for a new administrator now that Clay Goodman is stepping down next week after five years in the position. He took over from longtime county administrator Elmer Hodge. WFIR's Gene Marrano has more:

Copperhead snakes are typically nocturnal – but several have been spotted out and about during the day around Roanoke. Snake expert Jason Regel says it's because female snakes are looking for a nesting area. WFIR's Kelsea Pieters explains:
The latest public opinion poll from the Roanoke College Institute for Policy and Opinion Research reveals that Virginians are split over how they feel about Medicaid expansion, while a majority believe Governor McAuliffe should not act on his own.WFIR's Kelsea Pieters has more: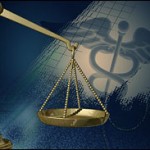 8 out of 10 bills for healthcare services that are reviewed by Medical Recovery Services are inaccurate – and that's led to growth for a local company. WFIR's Gene Marrano reports:
The latest public opinion poll from Roanoke College's Institute for Policy and Opinion Research reveals that Incumbent Senator Mark Warner maintains a comfortable 25-point lead over Republican Ed Gillespie. Gillespie remains largely unknown – 75% of those polled say they don't know enough about him to form an opinion. WFIR's Kelsea Pieters has more:
From Roanoke City Police Department on Wed., 07/23/2014 2:23 PM:
On July 22, 2014 at 11:18 a.m. Roanoke Police were called to the 1600 block of Burrell Street NW, the Community Shop In, to investigate a report of suspicious activity.  A cashier at the store told officers that the suspect came into the store wearing a mask and dressed in black.  The suspect was also was wearing gloves.  The cashier said he started yelling at the suspect and threatened to shoot the suspect.  At that point the cashier said the suspect ran out of the store.  The suspect never displayed any type of weapon and did not make any demands.   A picture of the suspect is attached.  If you have any information that can help investigators, please 8500.  The incident is under investigation.
(See suspect photos provided by Roanoke City Police Department)

UPDATE: Wed., 7/23/14 5:25 a.m.
From the Bedford County Sheriff's Office:
The Bedford County Sheriff's Office continues to investigate the death of the two victims found on Saturday, July 19th, 2014 on Tucker Terrace. In addition to the victims remains found at the scene, numerous items of physical evidence will be submitted to the forensic science laboratory in Roanoke. The exact identification, manner and cause of death of the victims can only be determined by a complete and thorough autopsy. The autopsy and the examination of the forensic evidence may take several weeks or more before any investigative conclusions can be reached. Preliminary investigations of these deaths does not indicate the involvement of a third party. However, the investigation is ongoing.
Bedford County Sheriff's investigators are not making assumptions concerning the two deaths. But will follow where ever the evidence leads them.