A cel phone tower almost 200-feet tall has been proposed in the Roanoke County community of Bonsack … some residents like are speaking out against it for several reasons … AT&T is looking for a special use permit, saying it needs better service in the area … the county takes up the issue in January. Bonsack resident Lori Grella Foster spoke with WFIR: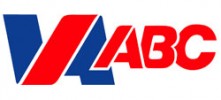 A federal grant administered through the National Liquor Law Enforcement Association means additional scrutiny as to whom is getting served at local bars and restaurants… more from WFIR's Gene Marrano:

It's a way to thank the community for their support.  The Mill Mountain Zoo announced a "Renew the Zoo" campaign earlier this year, and on Sunday, the zoo is waiving admission fees from 1:00 to 5:00 p.m.  to give back.  Details from WFIR's Kelsea Pieters:

Christmas is next week,  which means a lot of Virginians will be hitting the road for holiday travel. WFIR's Kelsea Pieters has the latest on AAA's travel forecast:
Boones Mill officials hope the General Assembly will add their town to Virginia's Rail Heritage Region in the upcoming session as work continues to restore the former rail depot.  Boones Mill officials say including the town would help attract some of the region's railfan visitors to their depot once it is restored. WFIR's Evan Jones has the story.
Click here for the Boones Mill Depot Restoration Facebook page

RICHMOND, Va. (AP) _ Virginia state House Republican Majority Leader Kirk Cox says he wants to limit the amount of mandatory fees public universities can collect from students to pay for athletic programs. Cox said Thursday that he plans to introduce legislation limiting fees during the 2015 legislative session. The lawmaker says legislation is needed to make higher education more affordable. He says students who don't participate in athletics are paying too high a cost to help subsidize the 3 percent of students who play intercollegiate athletics. Cox says his proposal is based on a report by the Joint Legislative Audit and Review Commission, the General Assembly's watchdog agency. The report found that costs for auxiliary programs like athletics have been the biggest driver of increased college costs in Virginia.
Virginia Beach police say one of former Gov. Bob McDonnell's sons has been arrested for driving under the influence. Police say 23-year-old Robert Ryan McDonnell was arrested in the Sandbridge section of Virginia Beach early Thursday morning. Police say he refused a breath test and is not currently in custody. Police say Ryan McDonnell lives in Glen Allen, a suburb of Richmond. Last year, McDonnell's other son, Sean McDonnell, was found guilty of public intoxication in Charlottesville near the University of Virginia.

RICHMOND, Va. (AP) _ Virginia is taking additional steps to make it easier for convicted felons to regain their voting rights. Gov. Terry McAuliffe announced policy changes Thursday that will shorten the application process for people convicted of more serious crimes. The changes include eliminating notarization, letters to the governor and other requirements. The application was reduced from 13 pages to one. In April, McAuliffe reduced the waiting period for violent felons to apply for restoration of rights from five years to three. He also removed drug offenses from a list of violent crimes that are subject to the waiting period. McAuliffe says more than 5,100 ex-offenders have regained voting rights this year.  The Virginia Department of Elections says 71 percent of Virginians who regained their voting rights this year have registered to vote.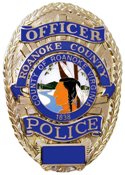 From Roanoke County Police – On November 19, the Roanoke County Police Department was notified that a tower site on Poor Mountain had been broken into and various items stolen. As the investigation progressed, it was determined that additional tower sites on Poor Mountain had suffered property damage. The subsequent investigation led to the arrest of the following individuals:
Connie Light, 59, of Copper Hill, was charged with Conspiracy to Commit Grand Larceny.
Daniel Light, 24, of Copper Hill, was charged with Damaging Property, Grand Larceny and Conspiracy to Commit Grand Larceny.
William Dillon, 30, of Floyd, was charged with Damaging Property, Grand Larceny and Conspiracy to Commit Grand Larceny.
Matthew Ratcliffe, 26, of Floyd, and Amanda Hale, 23, from Copper Hill, will also be charged with Damaging Property, Grand Larceny and Conspiracy to Commit Grand Larceny.
Ratcliffe and Hale are currently fugitives. Anyone with information on their whereabouts is asked to call the Roanoke County Police Department at (540) 562-3265 or the Floyd County Sheriff's Office at (540) 745-9334.
RICHMOND, Va. (AP) _ A Virginia Democratic state lawmaker is resigning from office after recently entering a plea in connection with accusations that he had an improper sexual relationship with a teenager. Del. Joseph D. Morrissey sent a letter Thursday to the House speaker saying he will resign, effective Jan. 13. Morrissey entered the Alford plea last week in Henrico County Circuit Court on a misdemeanor count of contributing to the delinquency of a minor. In an Alford plea, a defendant acknowledges there is sufficient evidence for a conviction but doesn't admit guilt. According to prosecutors, the 57-year-old Morrissey and a 17-year-old girl who worked for him had sex multiple times at his law office in August 2013 and texted their friends about it.