From Roanoke County Police: On Friday 05/22/2015 the Roanoke County Police Department served a search warrant on a house in the 7300 block of Cove Hollow Road. The search was obtained in reference to an investigation that originated with the Fairfax County Police Department. The investigation is on-going and is in reference to an animal cruelty and crimes against nature investigation. A suspect has been identified, but due to the fact that the investigation is still in progress we will not be identifying them. This case will be presented to the next meeting of the Roanoke County Grand Jury for indictments. This investigation is being worked by both the Roanoke County & Fairfax County Police Departments.
The U.S. Senate must still vote on a bill that changes how the N-S-A could collect American phone records … Virginia's junior Senator is pushing for that vote as WFIR's Gene Marrano reports:

An out-of-court settlement of an antitrust lawsuit allowing Liberty Christian Academy in Lynchburg to join the Virginia High School League had an immediate impact in Roanoke … more from WFIR's Gene Marrano:

Computer problems have disrupted Virginia's SOL tests three times in the last ten days. School officials say the impacts have been minimal, but some students may become eligible to take them again. WFIR's Evan Jones has the story.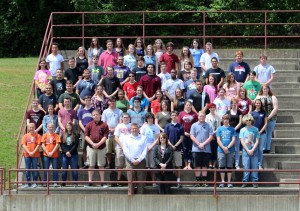 For the first time in school history Salem High School's choral and band programs have received the Blue Ribbon Award for Superior Music. In order to receive the award, which is given by the Virginia Music Educators Association, musical groups had to perform two pieces from approved graded music lists. They were then categorized, assessed and given a grade with level 1 being the easiest and level 6 the most difficult. The Salem High School Chorale, performing at a level 5 and sight reading at a level 3, received an overall Superior rating. They Salem High School Symphonic Band also received a Superior rating, performing at a level 4 and sight reading at a level 2.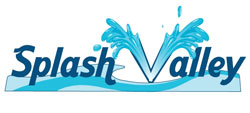 Splash Valley Water Park returns for a sixth season on Memorial Day Weekend. The park will be open this Saturday through Memorial Day, as well as next Saturday and Sunday. Daily operations begin on Friday, June 5. Several new events have been added to the calendar this season. On Friday June, 5 the park will be hosting School's Out for the Summer Bash from 4:00 p.m. to 7:00 p.m. The event includes games, music and prizes. Every Friday throughout the month of July, Splash Valley will host Friday Night Lights. The park will be open until 9:00 p.m. on these days, and there will be themed activities, music and games. Also new this year is Family Tuesdays. For this special day, families of four to eight individuals per household get in for a flat $23 admission. Gate admission applies for all special events, which is $5 for all visitors after 4:00 p.m.

RICHMOND, Va. (AP) _ U.S. Census Bureau estimates for Virginia show healthy population increases last year in counties near the nation's capital and in nearly all of the state's largest cities. According to census estimates released Thursday, Fairfax County remains the state's largest, gaining 3,100 residents to nearly 1.14 million in 2014. Loudoun County's population jumped more than 12,000 to 363,000, and Prince William County had an increase of 5,900 residents to more than 446,000. Those areas near Washington, D.C., accounted for more than one-third of the state's overall estimated gain. Virginia's population rose nearly 56,000 last year to more than 8.3 million. Four of Virginia's five largest cities gained residents. Virginia Beach is still the largest, growing by 1,672 residents to about 451,000. It's followed by Norfolk, Chesapeake, Richmond and Newport News.

TOANO, Va. (AP) _ Lumber Liquidators CEO Robert Lynch has abruptly quit the company that is embroiled in an investigation over products imported from China. Shares tumbled more than 18 percent in premarket trading Thursday. The company earlier this month said that it had suspended the sale of all laminate flooring made in China after disclosing that the Justice Department is seeking criminal charges against it. The news show "60 Minutes" first reported that the Chinese-made laminate flooring contained high levels of the carcinogen formaldehyde. Lumber Liquidators Holdings Inc., based in Toano, Virginia, said that its founder, Thomas Sullivan, will take over as CEO while the company searches for a replacement.
On May 18, 2015 at 11:27 p.m. Roanoke Police were dispatched to the 3700 block of Dogwood Lane SW to investigate a report of a breaking and entering in progress.  Once on scene, officers met with one of the victims. The victim told officers he apparently startled the suspect as he was trying to enter his home through a window. The victim said the suspect ran away before police arrived on scene. Officers collected potential physical evidence at the scene.
The investigation led officers to Michael Harrison, age 35, as a suspect. Harrison is transient. On May 20th officers obtained warrants on Harrison for entering into a residence with intent to commit burglary and petit larceny. Officers are actively looking for Harrison in order to serve the warrants.  Harrison is approximately 5'10" and 160 lbs. If you know Harrison's immediate whereabouts please call 911. If you have any information that might help investigators find him please call the Roanoke Valley Crime Line at 540-344-8500. All information left with Crime Line is anonymous.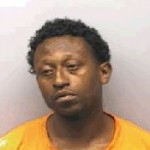 Roanoke City did it late last year … so have a handful of other localities in Virginia … and now the Commonwealth has "banned the box" on its job applications … as WFIR's Gene Marrano reports: