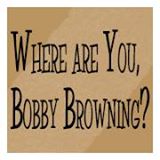 A romantic comedy titled "Where are You, Bobby Browning?" gets ready to shoot next month in Vinton…the latest in a series of independent films produced in the Roanoke area. WFIR's Gene Marrano has more:
Click below for Gene Marrano's full-length conversation with the co-producers Marc Hutchins, Kathryn Hatam and Bo Snyder:

Virginia's General Assembly reconvenes today for a two-day special session, one in which proposed Medicaid expansion is expected to dominate the debate. But as WFIR's Evan Jones reports, political observers do not foresee passage of any measure that Governor McAuliffe would find acceptable.

Eight educators today learned of their selection as 2015 Virginia Regional Teachers of the Year during surprise classroom visits and announcements made by their division superintendents — and in the case of a Chesterfield County chemistry teacher — Governor Terry McAuliffe and Superintendent of Public Instruction Steven R. Staples.  "At the heart of Virginia's national and international reputation for excellent and innovative public schools are thousands of smart and dedicated teachers who are epitomized by the eight recognized today as best of the best," McAuliffe said after announcing the selection of James River High chemistry teacher Tara L. Brunyansky as the 2015 Region I Teacher of Year.
The other seven 2015 Regional Teachers of the Year announced are as follows:
Bevin K. Reinen, a first-grade teacher at Three Oaks Elementary in Virginia Beach (Region 2)
Jennifer H. Worrell, a fourth-grade language arts teacher at Petsworth Elementary in Gloucester County (Region 3)
Jaclyn M. Roller, an agricultural education teacher at Signal Knob Middle in Shenandoah County (Region 4)
Gerin E. Martin, an early childhood special education teacher at Hutcherson Early Learning Program in Lynchburg (Region 5)
Matthew T. Newton, a grades 3-5 special education teacher at Fishburn Park Elementary in Roanoke (Region 6)
Mark T. Merz, a pre-kindergarten teacher at Oak Point Elementary in Smyth County (Region 7)
Kelly S. Jones, a World History and Sociology teacher at Greensville County High in Greensville County (Region 8)
(Continue reading for the rest of the news release,)

Macaroni Kid-Roanoke is taking part in the organization's "Do Something Great Day" by sponsoring an anti-bullying awareness event at the Star City Skate Center on Saturday from 10 to 1. WFIR's Gene Marrano has more:

Its being billed as Roanoke's first full-service oufitter for outdoor recreation activities. Roanoke Mountain Adventures will open in Wasena next spring … providing guides, tours and equipment for mountain biking, cycling, kayaking and other activities. Jim Revercomb and his son James will operate Roanoke Mountain Adventures – James had been running a similar venture in Jackson Hole, Wyoming. Pete Eshelman is director of outdoor branding for the Roanoke Regional Partnership… he worked with the Revercombs on the project and spoke to WFIR's Gene Marrano:
BEDFORD CO., Va. (AP) — Law enforcement officials say investigators are searching near Lynchburg, Virginia, in connection with the unsolved 1975 abduction of two young sisters from Maryland. The Bedford County Sheriff's Office in Bedford, Virginia, said in a statement posted late Tuesday on its website that the office was investigating the kidnapping of 10-year-old Katherine Lyon and 12-year-old Sheila Lyon from Wheaton, Maryland. The news release said Bedford law enforcers were investigating along with Montgomery County Police in Maryland, Virginia State Police and the Bedford County Commonwealth's Attorney's Office. The release said recent developments had led authorities to the Taylor Mountain area of Virginia's Bedford County. In February, Montgomery County Police said they had identified a convicted child sex offender in a Delaware prison as a person of interest in the case.
Click HERE for more information on the Federal Bureau of Investigation case.
(Continue reading for Bedford County Sheriff's Office news releases and FBI photos)
Between now and October 11th four new exhibits make their debut at the Taubman Museum of Art. Those new exhibitions include "Between Two Worlds", which was curated by former Taubman Museum executive director David Mickenberg. WFIR's Gene Marrano spoke with Amy Moorefield from the Taubman:
Click below for more from Amy Moorefield at the Taubman, speaking with WFIR's Gene Marrano:

Any school that doesn't meet the SOL pass rates and becomes Accredited with Warning goes through through an academic review.  A team will pay especially close attention to whether those schools have adapted what they teach to meet the newer and more rigorous state standards — and recommend ways to improve that school's performance. WFIR's Evan Jones has the story.
From Roanoke City Police: On September 13, 2014 at 11:43 a.m. Roanoke Police were dispatched to the 1400 block of Towne Square Boulevard NW, the Sam's Club, to investigate a report of a woman found injured in the parking lot. The victim, an 83-year-old woman from Roanoke, was transported to Carilion Roanoke Memorial Hospital for treatment of minor injuries. Further investigation determined the victim was putting groceries into her vehicle when a woman grabbed her purse from the victim's shopping cart, and then got into the passenger seat of a waiting pick-up truck. The victim, attempting to retrieve her purse, grabbed on to a portion of the pick-up truck and was dragged a short distance before falling to the parking lot. The suspect vehicle drove away. Detectives retrieved video surveillance, developed several leads and were able to determine the identity of the suspects. On September 15th, officers took Dallas Michelle Robson, age 35, of Roanoke into custody and charged her with larceny and possession of heroin. Heroin use was one of the factors that motivated the crime. The victim's credit card and checks were used to obtain merchandise from various stores and attempts were made to obtain money in Roanoke City, Roanoke County, and Vinton. Officers are attempting to locate the second suspect, Traci Jo Plessinger, age 49, of Copper Hill. At this time detectives believe Plessinger is the one who took the purse from the victim's shopping cart.
(Continue reading for the rest of the news release.)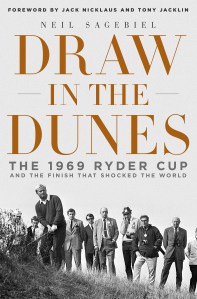 His first book on the 1955 U.S. Open was well-recieved by the golf world … now Floyd writer Neil Sagebiel is looking for success again with "Draw in the Dunes." Its about the 1969 Ryder Cup tournament. WFIR's Gene Marrano has more:
Click below to here more from author Neil Sagebiel: