From Virginia State Police:Boones Mill, Va. – Virginia State Police is searching for the 15 year old driver which led police in a pursuit Wednesday evening in Franklin County.
On Wednesday February 10, 2016 at 9:04 pm, Trooper C. N. Lynch observed a white Chevrolet Impala enter his RADAR in the town of Boones Mill.  The vehicle was traveling north on Route 220 at a speed of 67 mph in a 45 mph zone.  As the trooper attempted to stop the vehicle it sped away.  The trooper followed at a safe distance as the vehicle continued in a reckless manner.  Just after the vehicle crossed into Roanoke County, the vehicle lost control and struck a 1992 Honda Accord in the rear.  The 2001 Chevrolet then ran off the right side of the roadway and overturned.
The 2001 Chevrolet Impala was driven by a 15 year old male juvenile which fled the scene on foot.  There were four passengers in the Chevrolet.  Allen Wayne Wright, 19, of Wirtz, VA, Amber Marie Smith, 18, of Roanoke, VA, Kevin Rashawn Townes, 18, of Rocky Mount, VA and a 17 year old male juvenile.  All the passengers were transported to Roanoke Memorial Hospital for injuries from the crash.
The 1992 Honda Accord was driven by Aaron Lee Chance, 23, of Boones Mill, VA.  Mr. Chance was wearing his seatbelt and was not injured.
The Virginia State Police used police K-9's and Virginia State Police Aviation to search for the 15 year old male driver which fled the scene.  He was believed to be armed with a small hand gun, but is believed not to be a threat to the public.  He was wearing a black sweatshirt and blue jeans and was not wearing shoes.
The Virginia State Police Crash Reconstruction Team and the Virginia State Police Bureau of Criminal Investigation was called to assist with the investigation.
Any information that the public may have regarding the whereabouts of this subject, please call State Police Dispatch at 1-800-542-5959.  The crash remains under investigation.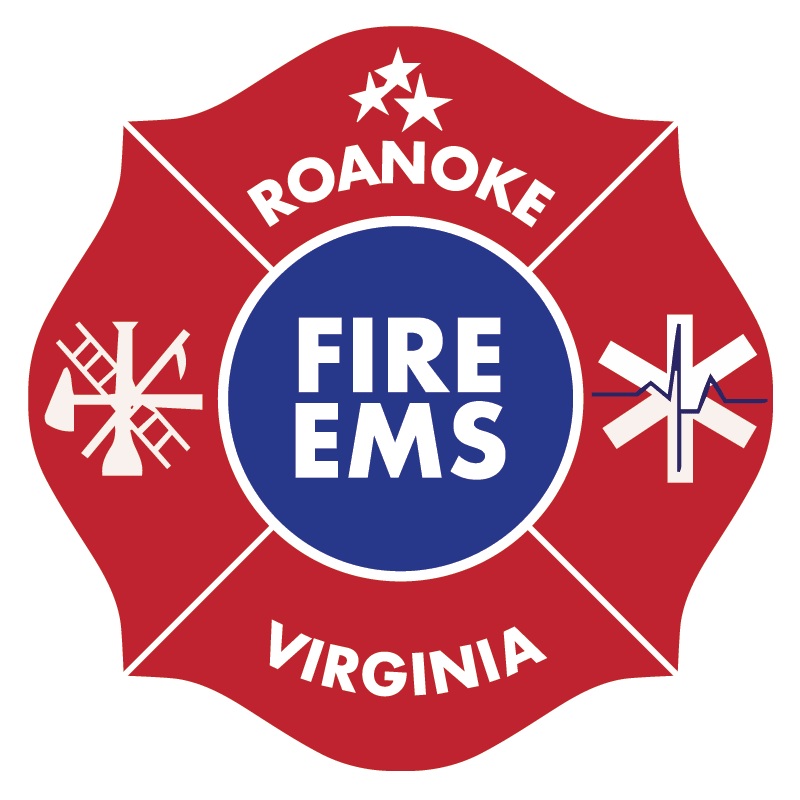 Roanoke City Fire-EMS wants residents to stay warm – safely – as the weather turns even colder over the next few days. WFIR's Gene Marrano has that story:

A number of students in Roanoke City Public Schools are homeless, and now the district has come up with a way to help. WFIR's Starr Anderson has the details:
For more information about the t-shirts or Homeless Awareness Day click here.

As it often does the Roanoke Regional Chamber of Commerce is holding a public candidate's forum tonight – just ahead of Saturday's Democratic firehouse primary in Roanoke City. More from WFIR's Gene Marrano:

Gas prices may be at their lowest levels in years, but ironically, gas station profits may be at or near their highest.  Experts say that's because people don't shop around as much when prices fall a lot.WFIR's Evan Jones has the story.

RICHMOND, Va. (AP) _ Virginia is moving forward to reduce carbon emissions linked to climate change amid uncertainty over the future of the Obama administration's landmark environmental initiative. Despite a legal challenge, Gov. Terry McAuliffe, the state's largest power company and environmentalists all agreed Wednesday that work on Virginia's share of the nation's Clean Power Plan should continue. In fact, a group of power company executives, environmentalists and others working on the plan are to meet as scheduled Friday. A coalition of 27 primarily Republican-led states and industry opponents swayed a divided Supreme Court to grant a lower court hearing on the claim the proposed regulations are "an unprecedented power grab." The justices issued the temporary freeze Tuesday.
The Hotel Roanoke is getting an upgrade within the Hilton Hotels system – moving from the Doubletree brand to Hilton's "Curio – a Collection By Hilton." Its described as upscale properties with individual personalities and will be the first in Virginia.  The changeover takes effect February 28th – that's when the famous Doubletree chocolate chip cookie for guests goes away as well. Hotel Roanoke is undertaking a 6-million dollar room and corridor renovation slated to be finished this summer. Gary Walton stays on as general manager of the Virginia Tech-owned hotel:

RICHMOND, Va. (AP) _ The Virginia Senate has passed a bill that would prevent some drivers from being charged with reckless driving for going 11 miles over the speed limit. The legislation passed Wednesday with bipartisan support that raises the threshold for charging drivers with reckless driving from 80 miles an hour to 85 miles an hour. The current reckless driving law applies to anyone going 20 miles an hour over the speed limit or 80 miles an hour. Virginia raised the speed limit in 2010 for some highways to 70 miles an hour, and supporters of the measure said drivers going 81 shouldn't face potentially harsh penalties. Opponents said the higher limit for reckless driving would make Virginia's roads less safe.The bill is authored by first-term State Senator David Suetterlein.

RICHMOND, Va. (AP) _ Virginia's Republican-dominated House of Delegates has approved a bill that would allow prison officials to execute inmates in the electric chair if lethal injection drugs are unavailable. The bill sailed through the House with a 62-33 vote Wednesday. Its real test will be in the GOP-controlled Senate, where a similar bill stalled two years ago. Supporters have been using the impending execution of a convicted murderer to make their case for the electric chair. The state says it doesn't have enough pentobarbital to carry out the execution. Companies have blocked the use of their drugs in executions, forcing many states to consider other methods. Virginia is one of at least eight states that allow electrocutions, but it currently gives inmates the choice of lethal injection or the electric chair.

Registration is now open for the City of Roanoke's annual Leadership College – a nine-week program that offers a peek at how local government works. More from WFIR's Gene Marrano: