Mutations in a certain protein that often leads to cancer can now be studied more closely after the development of a new technique at the Virginia Tech-Carilion Research Institute … more from WFIR's Gene Marrano

RICHMOND, Va. (AP) _ Virginia residents are running out of time to register to vote in the Nov. 3 general election. Tuesday is the voter registration deadline. The Virginia Department of Elections says eligible Virginians can register to vote online here. The online system also can be used to check registration status and update voter information. The online system requires a resident's Virginia Department of Vehicles information for authentication. Voters who don't have a DMV identification can use the system to provide their information and print a completed registration form, which can be sent to their local voter registration office. Residents also can register to vote in-person at their local voter registration office by 5 p.m. on Tuesday.

The Roanoke Star Tank is back on November 12th … its all about finding the next "big idea" – and generating positive economic momentum … WFIR's Gene Marrano has the story:

The Roanoke County Public Library joins Virginia's Shakespeare Initiative with two special programs next month. WFIR's Luke Church has more.
Results of a statewide poll released today show Hillary Clinton slipping in popularity in Virginia in her presidential bid. WFIR's Luke Church has a report.

RICHMOND, Va. (AP) _ Officials say deaths in Virginia from heroin and opioid use outnumbered highway fatalities for the first time last year. Multiple media outlets report that in 2014, 728 Virginians died from drug overdoses. That same year, there were 700 highway fatalities. Highway deaths have been dropping as drug deaths increase. The highway death toll in 2013 was 741 compared with 661 from drugs. In 2009, there were 750 traffic fatalities compared with 504 deaths from heroin and opioids. The increase in drug-related deaths comes despite heightened efforts to attack heroin use in the state, a focus that was announced a year ago by Virginia Attorney General Mark R. Herring. Herring said last week that he hopes the new statistics help officials realize how urgently solutions are needed to solve the heroin epidemic.
Apple Ridge Farm in Copper Hill will benefit from two fundraisers on Wednesday … its a space made available to inner-city Roanoke youngsters every summer … as WFIR's Gene Marrano reports:

A group that plans to turn the former Roland E.Cook School into an apartment community is looking for input tonight at an open house in Vinton. More on this story from WFIR's Bob Clark: .
There will be a new addition to the Goodwill Community Garden soon on Melrose Avenue. WFIR's Bob Clark has more on a "Food Forest".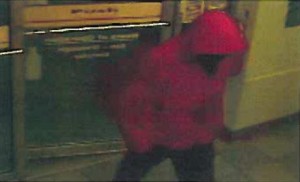 Roanoke City police are investigating a robbery that took place late last night at a Shell station on Hershberger Road … an employee said the suspect pointed a gun and demanded money … no shots were fired … anyone with information is urged to call the Crimeline at 344-8500 or text to the word CRIMES